Oscar Lintag Memorial Youth Tournament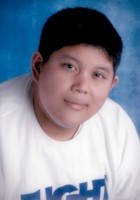 Oscar Lintag, born October 15, 1991, bowled his entire youth career as part of the The Zone Richmond youth program. He was dedicated to the sport, exemplifying determination, sportsmanship and team work. His departure on November 24, 2009, left many of us throughout the bowling community very heavy hearted. Though he is no longer with us, Oscar continues to be an inspiration to us all.
In honour of Oscar, His home league The Zone Richmond youth, will be hosting the 1st annual Oscar Lintag Memorial Youth Tournament. This will be a baker doubles format and winners will be awarded scholarship funds (plus your names on a nice big trophy!). This is a great new
and unique tournament format for our youth bowlers that will bring together teamwork, good competition and of course fun.
Please contact Martin Lintag or Katie Panganiban to register. We hope to see many of our youth bowlers compete in this memorial tournament!
Where: The Zone Richmond
When: Saturday November 29, 2014
Time: 1:00pm (Check-in 12:15pm)
Fee: $20/bowler
Format: Baker Doubles (Alternating frames)

Oscar Lintag Memorial Entry Form