BCTF Coaching Development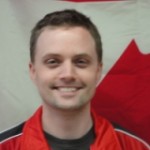 Newly appointed CTF Head coach, Tyrel Rose, is coming to BC! We're super excited to have him come out to the West Coast and spread some of that bowling wisdom. Tye will be stopping by these local areas and will be offering lessons ($45/hour per person or $70/hour for two people);
October 18 - McCurdy Bowl Kelowna: 10 am - 5 pm
October 19 - McCurdy Bowl Kelowna: 10 am - 2pm
October 20 - Duncan: 10 am - 9 pm
October 21 - Nanaimo: 12 pm - 9 pm
October 22 - Richmond Zone: 12 pm - 9 pm
October 23 – Revs Burnaby: 10 am – 9 pm
October 25 - Coach Evaluations at Richmond(coaches only)
October 26 - Coach seminar at Richmond Zone (coaches only)
In addition to these visits, BCTF and Tyrel have organized a one day coaching Workshop focusing on the techincal side of athlete development. He will touch base on
ball motion, proper adjustments, layouts and coverstocks. This workshop will be given both off and on lane and is specifically designed for coaches for teaching purposes. We invite all coaches around BC to join us for this great development opportunity to push our athletes to the next level!
Where: The Zone Richmond (14200 Entertainment Blvd #150, Richmond)
When: Sunday October 26th 9:30am-2:30pm
Fee: $50 (cheques payable to BC Tenpin Federation)
Register Online HERE or Contact Katie Panganiban at info@bctenpin.ca or 778-896-0463
Also, Any coaches who had previously taken the NCCP Competition Introduction course can now be evaluated and certified while Tyrel is in town. There is a fee and some pre-requisites before coaches are able to get certification, please contact Katie Panganiban for more information.
Happy bowling everyone! Don't forget to keep checking back for updated news and events in BC Tenpin!